Website Design
Managed WordPress Hosting
Your

Online Future

Awaits
In this day and age, having an online presence plays a large part in the success of your business. Whether you're selling goods online, informing customers about your services, or creating a way to communicate and interact with your customers, we can help build the perfect website to achieve your goals.

Website Consulting
Looking to get a website but are overwhelmed with all of the options? Do I use SquareSpace or Wix or Shopify? Or do I need more flexibility and need a custom site?
We have used all of the major platforms and have built many custom sites so we know the strengths and weaknesses of them all. We can also advise you on domain name selection, marketing, platform choice, and site content.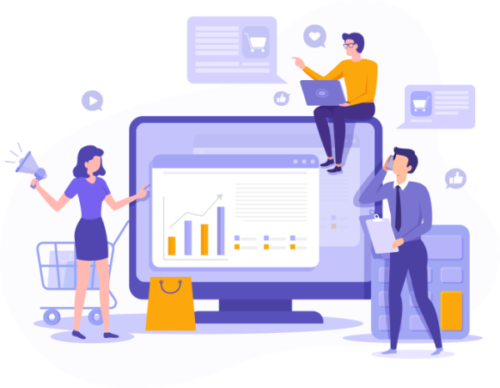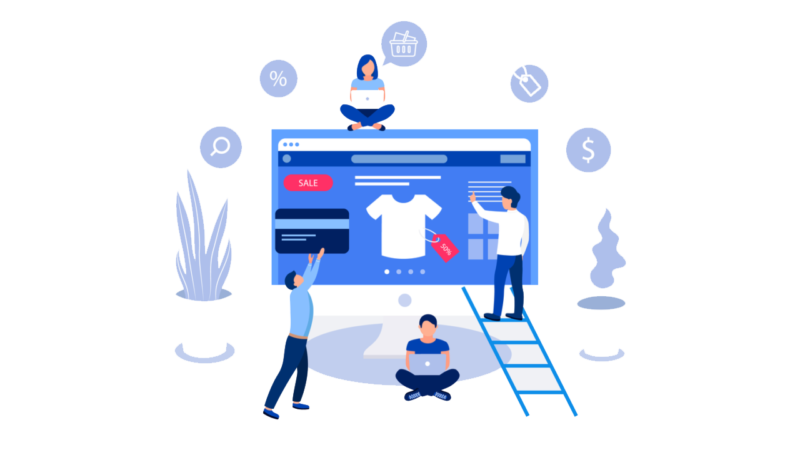 E-Commerce Sites
Most customers love the convenience of shopping online, but a poorly designed website that is confusing to navigate and checkout can leave customers more frustrated than ever.
We create beautiful, easy-to-use online shops that sell. We set up inventory tracking, shipping, payment processing, and can even integrate sales from other platforms like Amazon and eBay.

Website Redesign
Website traffic slowing down? Bounce rate going up? Does your website look a little long in the tooth?

Let the experts at GBS give your site a tuneup and a fresh coat of paint and get those visitors and sales back up! We can help your site no matter what stage of development it's in and give you the expert advice to get it to perform.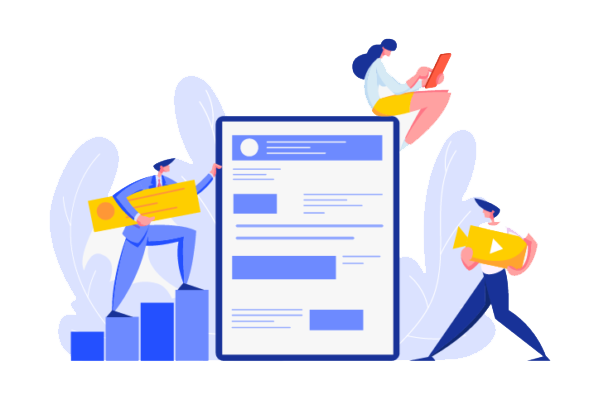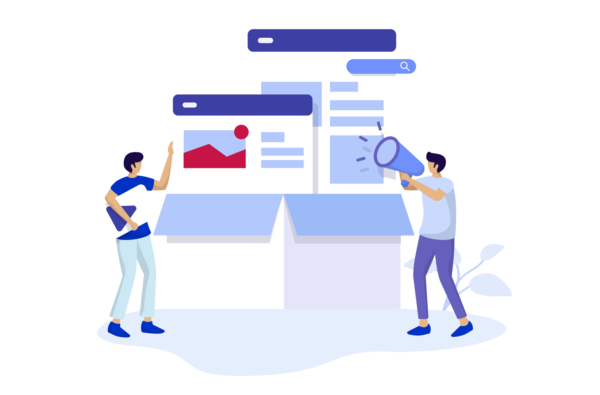 Search Engine Optimization
So you have a new website, you wait… and no one comes! Why? Ever done a Google search and went to page 3 to find what you're looking for? Neither does anyone else.
We implement search engine optimization on your site to get it to the first page of Google for as many related search terms as possible. While we can't guarantee page one, we have gotten every site we've worked on to the first page. SEO is normally included in every site we custom build, but if you have an existing site, we can optimize it too!
Managed WordPress Hosting
Got a great site, but your web host is slow? Is your WordPress up to date and secure? Let us manage that for you so you don't have to worry about your site slowing down, going offline, or getting hacked.
VPS Hosting
Shared web hosting is fine for a personal site, but business sites can get complex, causing shared hosting to make your site slow, which not only leaves a poor impression on your customers, but can even lower your site ranking in search engines. With our VPS web hosting, we can accommodate any size site to be extremely fast. We also backup your site daily, as well as monitor the uptime in one minute increments so that if your website goes down, we know before you do and get it fixed right away.

Website Security
Having a WordPress site is great. The flexibility allows for unlimited possibilities. This, however, comes at the complexity of managing the platform yourself. Our Managed WordPress Hosting package includes monthly WordPress core, theme, and plug-in updates and testing. Updates not only offer new features, they're also vital in keeping the bad guys out. In addition to monthly updates, we get alerts when new plug-ins vulnerabilities are discovered. If your site runs one of those plug-ins, we update it immediately.
Who knew your website needs a firewall? We do! Every site we manage gets a suite of plug-ins to keep it safe. From a web application firewall, to automatic updates, to Multi Factor Authentication for admin accounts, we do what's needed to keep your site safe from bots and hackers. And in the event your website does get hacked, we fix it at no cost.