Fast response when you need IT

Port Alberni's Local Business IT Experts
Port Alberni's Local
Business IT Experts
Call us anytime at: (778) 557-2142
Call us anytime at:
(778) 557-2142
What we do
Security
you can trust.
Support
you can count on.
Security you can trust.
Support you can count on.
Does Any Of This
Sound Familiar?
It takes too long to resolve computer issues

I don't know if our network and data is secure

I think we've outgrown our current IT provider

Unexpected IT costs keep coming up
My network is slow and it makes it hard to work

I feel frustrated about recurring technology glitches

My IT support is missing in action when I need it most

I don't feel confident about my technology plan
Is your current level of IT service . . .
just
ok?
Would you settle for delivering

"just ok"

service to your customers?
At GBS, we value our customers
and deliver exceptional service, second to none.

Why Choose Us?
We'll improve your IT performance and reliability.

Experts In The Field
Our technicians will assess your current infrastructure and help you improve performance, security, and stability. We'll offer suggestions, find issues and resolve them quickly and cost-effectively.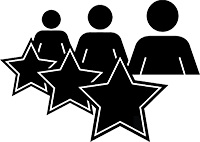 Over 20 Years Experience
We've been in the Information Technology business for over 25 years. We started as a small computer repair company and evolved into a premium Managed Service Provider.

Exceptional Support
With our best-in-class monitoring systems, we react and resolve issues even before you're aware of them. We offer fast response, an individual approach, and exceptional support to all of our clients.