Managed IT Services
When you partner with us, we take care of your IT.
When you partner with us,
we take care of your IT.
What is Managed IT Services?
Computers are a great tool and have virtually changed the way we do business. They're not perfect though and sometimes break. And this can create major problems for business operations. Traditionally, when they break, businesses call a computer repair company to fix them, however, this presents a couple of problems.
First, because the computer shop only gets your business when something breaks, they don't have the incentive to look at the big picture and try and come up with a solid plan to keep all of your systems running reliably and efficiently.
Second, it's not feasible to hire an IT staff member. Most rely on an existing staff member who has to take time from their main job role to figure out all of the complexity of managing the IT systems. While this can work short-term, once a business gets bigger, the IT landscape becomes exponentially more complex. Without the time to research the vast number of options, it's near impossible to create a plan to best utilize your technology and keep it working reliably.
The solution – Managed IT Services. In essence, it's like hiring a full-time IT team, at a fraction of the cost. Our main objective is to reduce support calls and keep your systems running as reliably and efficiently as possible. We do this by looking at your IT from the big picture, and put plans and systems in place to make technology work best for you and your business. By proactively monitoring your systems, we can fix problems before they happen. We spend countless hours researching new IT products and services to help your business grow. We're not just the computer repair guys – we're your partner in IT.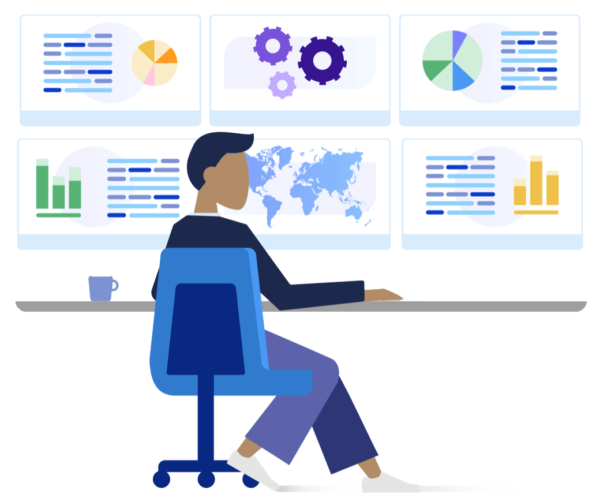 80%
of stolen passwords were due to hacking-related breaches
43%
percentage of cyber attacks target small business
11
the number of seconds another business will fall victim to ransomware
65%
of all ransomware attacks happen from email phishing
99.9%
businesses hacked did not implement multi-factor authentication
63%
of SMB's report experiencing a data breach in the past 12 months
The threats are real and the consequences are costly.
You're fighting an evolving battle with limited budgets. We help you understand what's most important to protect and how to protect it. Cyber attacks are increasingly more sophisticated, more costly, and more frequent. Can your organization afford the consequences of being unprepared? It can be overwhelming deciding where to start with cybersecurity. It's time for a simpler approach to a complex problem.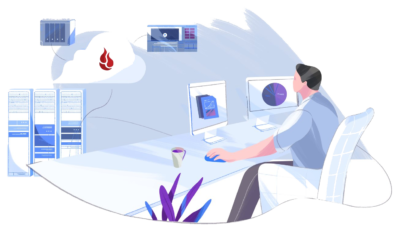 Backups
Even with the best security practices in place, disaster can still happen. Fire, flood, theft, and ransomware can all be potentially very damaging, and we need to be prepared for all scenarios.
We provide backups. Lots of backups. Onsite, offsite, and cloud backups. With our cloud backups that cannot be deleted, we ensure that no matter what happens, we will always be able to get you back up and running. We also encrypt them, so no one but you will ever have access to your data. We also offer Canadian storage for federal and provincial compliance with all of our cloud services.
Account Protection
Social engineering, phishing attacks, unsafe links, weak passwords – we hate to say it, but humans are usually the weak link in the attack chain. To combat that, we offer a few services.
Multi-Factor Authentication Setup
Even if your password is stolen, your accounts stay safe.
Phishing Training
For employees to learn to detect suspicious emails and avoid opening them.
Password Management
We all hate remembering passwords, and using the same password for multiple accounts is a bad idea. We offer a complete password management system so you don't have to remember those pesky things and your accounts can stay secure from when the next big company gets breached.
Breach Detection
We monitor your business email addresses automatically and are alerted if one of your accounts was in a breach. We then work with you to get that account secured.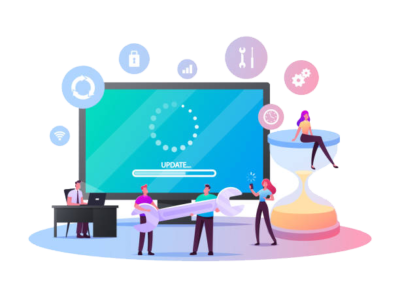 Software Updates
Most computer intrusions — malware, worms, viruses, etc — enter through unpatched or out-of-date software. Applying frequent patches to secure these vulnerabilities is not only recommended, it's fundamental.
We also understand that windows updates get in the way of your workflow. We automatically schedule updates outside of business hours so that you and your employees don't get interrupted with all of the reminders to restart your computers. We also automatically patch other software too, like Adobe Reader and Google Chrome.
Threat Protection
Having an antivirus is a great first step to protecting your systems. We deploy the leading enterprise antivirus on the market. It has a few cool tricks up its sleeve. Computer infected? It automatically takes it off the network to prevent the virus from spreading. Accidentally open a bad link and get a brand new never before seen ransomware? This one can detect ransomware-like behavior and even roll it back automatically.
But what if something gets passed that? We've got you covered. We utilize a system that monitors each computer for any new start-up programs. When a new one is found, it's sent to a security team to get analyzed, by real humans. They investigate it and if it's something that shouldn't be there, they let us know and we take care of it. We also offer network penetration testing which simulates the actions real hackers take to try to identify and exploit any weaknesses.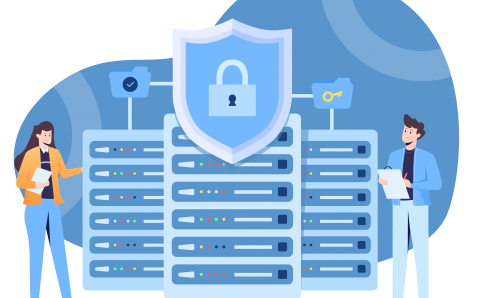 Managed IT Support

Tired of calling your IT guy and getting a busy signal or voicemail? How about that email you sent last week he didn't respond to. And the one you sent yesterday. Slow response times are the #1 complaint of small businesses. We hear you. Although not all IT problems are a 2 minute fix, we understand the importance for our clients to know they have been heard. That is why we offer fast response times, and updates for tickets that take longer to resolve. Most issues can be resolved remotely, however onsite support is available should it be needed.
And speaking of tickets, we offer a unique ticketing solution which makes putting in a support ticket super easy, and in some cases even fun! Not only does it give us a ton of diagnostic information behind the scenes, it allows us to efficiently get your issue resolved and keep you informed about whats going on. It also lets us keep track of ongoing issues so we can provide a better service to you.
Documentation
How many computers do you have? What version of windows is each computer running? How is the firewall configured? Whats our password policy? If you're curious about about any of this information, wouldn't it be great to be able to ask your IT guy and get a report that day? We document everything. And not just once. Every change gets documented automatically. Not only does it help us quickly look up the information we need to be able to make recommendations and remediate problems quickly, it also lets us track changes over time so we can not only see what changed, but why it changed. We don't have to guess what happened, or try and remember how something was set up a day, a week, or even a year ago. We just look it up!
Software Management
New employee coming onboard? No need to worry about setting up a new user account, email, file permissions, etc. We take care of administering Active Directory, Microsoft Exchange, Microsoft 365, and any other programs users may use. From the initial installation and configuration to the day to day management including adding/changing and removing users, security settings, etc, we do it all. We also track and help purchase licensing for any additional software you might have – no more losing important license keys or not knowing where you stand with your current software.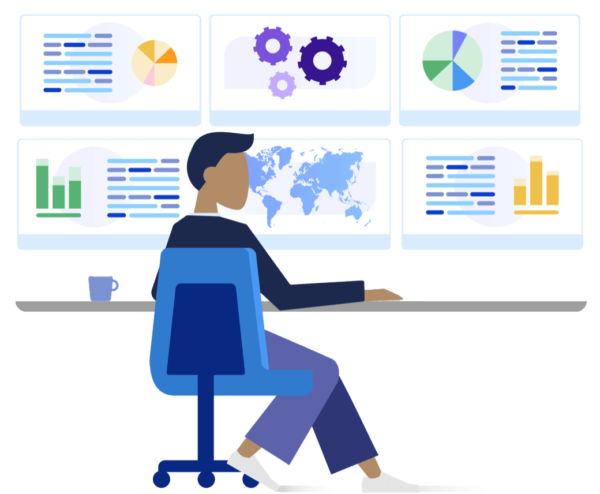 Monitoring and Maintenance
Do you enjoy waiting for your computer to break to call your IT guy to fix it? Our clients don't, which is why we proactively monitor all of our client machines 24/7 with our remote monitoring and management tool. We are alerted to potential hardware and software issues before they become disruptive problems and can remotely fix them before they become a more serious problem. We can deploy software, manage updates, run scripts, and remotely connect to machines to troubleshoot and fix problems without interrupting your employees. This is especially important for servers that have specialized requirements. We can monitor if any fans fail, power supplies die or hard drives fail, so we can replace them immediately to keep your redundant systems working.
A virtual Chief Information Officer (vCIO) is an experienced IT professional with an in-depth understanding of business strategy and technology. Could you benefit from strategic IT planning that aligns your technology strategy and spending with your overall business goals?
As your vCIO, we will advise you on everything from IT security to operations. Our job is to keep your technology running efficiently, and with an eye to the future. We can help you cut IT operating costs, confirm that your technology is running securely and that it enables your people to work efficiently each day. Our focus is not just on what is best for your business today, but what will benefit your business down the road.
Our vCIO services include:
Analyzing current business practices and existing technology to understand how you use IT.
Understanding how your staff uses IT on a daily basis to help them improve productivity.
Guidance on strategic IT investments and overall budgeting.
Planning for technology refreshes and strategies in the long-term to maximize IT's impact on business operations.
Regular reviews of your IT plan to discover new solutions to improve productivity and streamline operations.
Our vCIO service gives you peace of mind for your technological needs moving forward and takes that pressure off your staff who are most likely not equipped to make those often complex IT decisions.
Your IT Partner
As your technology partner, we make sure your IT operations are running as efficiently as possible. Unlike the reactive approach, where you wait until something breaks before fixing it, we take a proactive approach to monitor, maintain, and prevent issues before they become problems. This preventative approach maximizes your up-time and allows your IT to work for you 24/7.