As a business owner, are you worried about the security of your network and data? You are right to be concerned. With malicious cyber attacks hitting computers and networks around the world every day, it is time to ensure you have the correct security measures and Backup & DR in place. While some businesses are at a larger risk than others, everyone needs protection as malicious software does not discriminate.
Ransomware is not going anywhere fast. Cyber-criminals have learned just how lucrative encrypting data can be. Other forms of security threats still exist, data breaches in particular, but criminals who want to extract an easy buck are regularly turning to readily-available ransomware packages. For these reasons, the cybersecurity industry is growing; there are more attacks every year and each infringement seems to be more damaging than the last. We're at a turning point because organisations are experiencing a dramatically worse outcome from these breaches than previously. This tipping point gives companies an opportunity to look for functional and cost-effective solutions.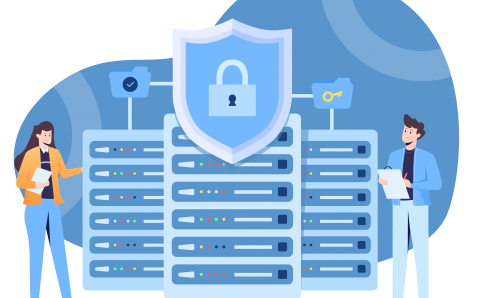 Even with the best security practices in place, disaster can still happen. Fire/flood/theft/ransomware can all be potentially very damaging, and we need to be prepared for these kinds of scenarios. The GBS Silver & Gold packages offer a complete & comprehensive backup solution that protects your data from all forms of harm. And yes, we also backup your cloud data too!
YOUR PARTNER IN I.T.
We will work closely with you as a partner to make sure your IT operations are running as efficiently as possible. Unlike the traditional Break/Fix, we are able to look at the bigger picture, and have the tools, skills and motivation to monitor, maintain and prevent issues before they even become problems. We look at your IT Infrastructure as a whole, and work to ensure all the moving parts integrate seamlessly thus maximizing your uptime and allowing your IT to work for you.